Power Supply Type:
AC Power
Unloaded Speed:
0-1500rpm
Certificate:
CE/CB/UL/CSA/CCC
Transport Package:
Tool Bag and Carton
Specification:
CE/CB/UL/CSA/CCC
Electric Drill of Variable Speed with Dust Collection as Decoration DIY Tool 
Professional power tool NZ30-01
Features:
Best durability for use life
Powerful 900W motor with 4J impact energy
30mm (1-3/16")solid bits and 75mm(3") core bits drilling capacity in concrete
With removable chuck can drill the wood and steel plate
CVS control-vibration-system significantly reduces vibration
Safety clutch system for user protection
Four operation model, including hammer drill, drill, Chisel and adjustment direction
Variable speed switch with forward and reverse direction(option)
Soft-grip handle and side handle for comfort
Compact design for the size, light weight
Fitting the dust clear system
Ensure working environment clean and keep healthy
Easy to install and carry
NENZ NZ30-01 is the national first environmental-protection, dust-free and multi-functional rotary hammer, endowed with dozens of patent designs; NENZ NZ80 20V lithium rotary hammer uses a newly- improved and internally optimized structure design, and chooses large-capacity 20V 4.0A Samsung lithium battery, featuring long durability and service life and rapid electric charging.
| | |
| --- | --- |
| Input voltage | 120/230V |
| Input power | 900W |
| No-load-speed | 0-1500RPM |
| Impact frequency | 0-5000BPM |
| Max borehole diameter | 30mm solid bits |
| Impact energy | 4 Joules |
| Weight | 3.6Â KG |
| Power cord | 3M |
| Certificate | CE/CB/UL/CSA/CCC |
| Packaging | Tool bag and carton |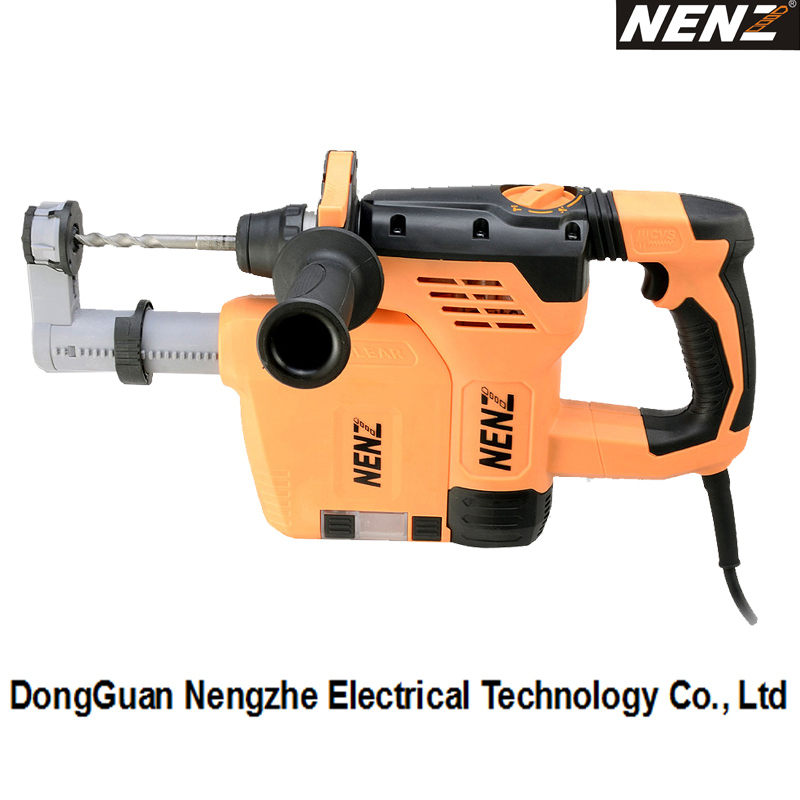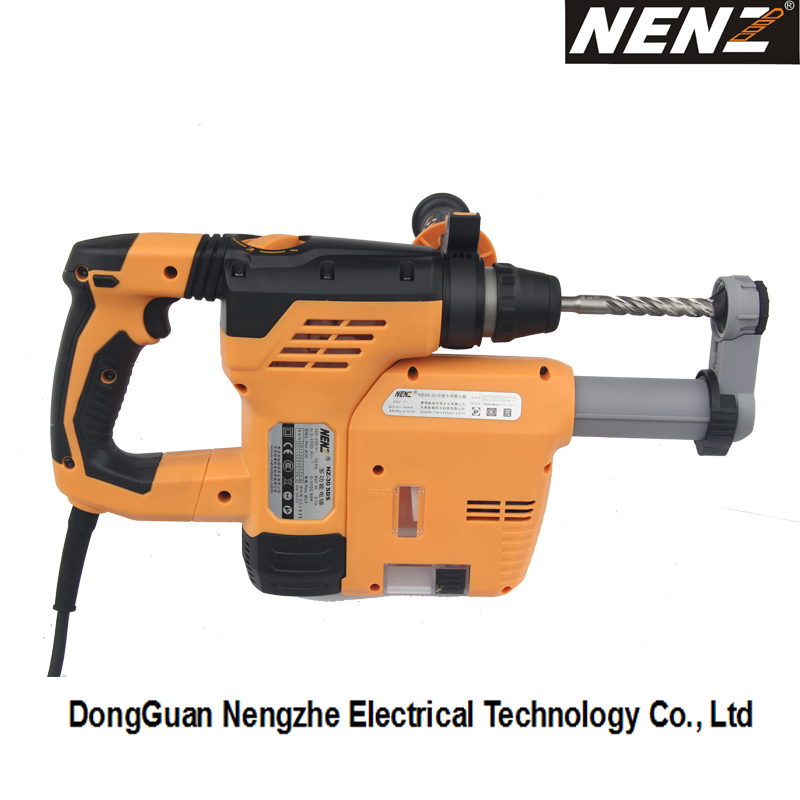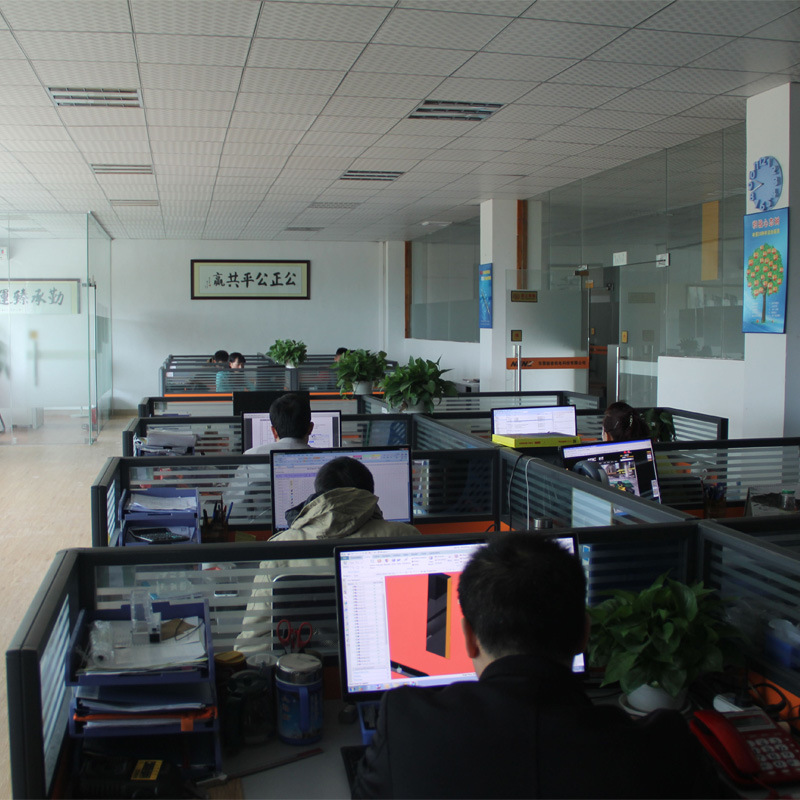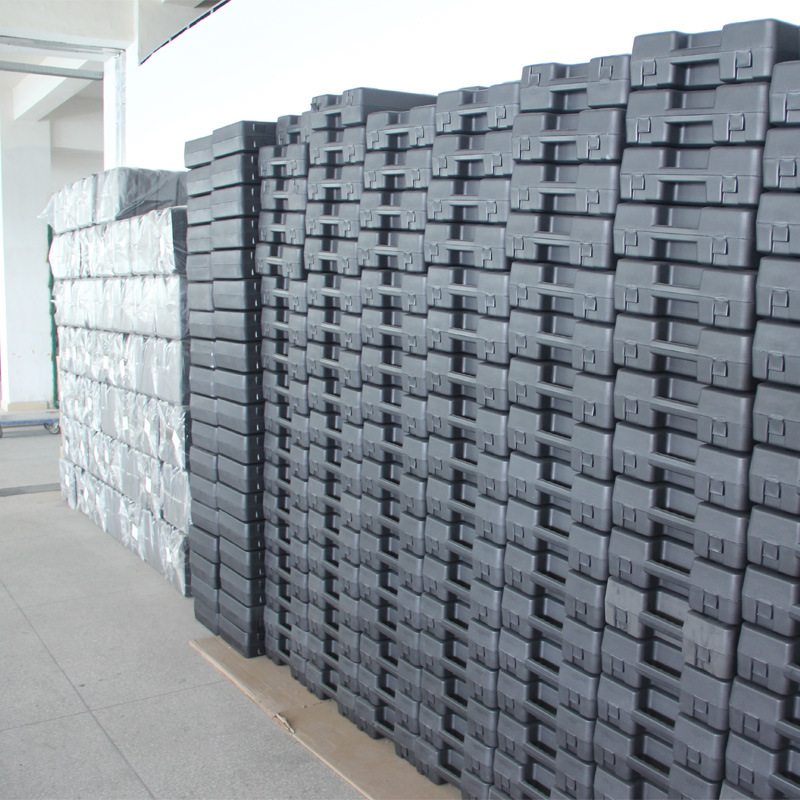 -How is our R&D?
-Our top-level R&D team consists of returned overseas Chinese and professionals. Besides, we have gained dozens of exclusive patents in the field of power tool.
 
-What is our advantage?
-We focus on continuous quality improvement and try to save each penny for you.
 
-How long is our warranty?
-One year
                       
-What is our lead time?
-30-45 days depend on your order quantity.
 
-What is our MOQ?
-100pcs/model
 NENZ is making a big significant influence on a global significant power tool solution. It is a high-tech enterprise professionally engaged in the R&D, production, sales, test and service of power tools. Located at the global most innovative and vigorous forefront region, Dongguan City of Guangdong Province. Owing to the international top level design and production, the product quality and property can meet the industrial users' strictest utilization requirements for tools under different kinds of harshly working environments.
Power tools are widely used in construction decoration, ornament, high-speed rail construction, shipping industry, water conservancy projects, and other fields.
The full range of products in the company have been completed in the highly professionally integral R&D and testing center, and pass the strictest property tests and the detection of simulated real-operation environment. All products have passed International Quality Management System ISO9001, TUV, UL and 3C Certifications. Qualification team's design, rigorous quality management system and harsh environment tests make NENZ's full-range products reach the international top level in the similar industry.
Through sincere cooperation with customers, full concentration and the unremitting pursuit for quality, NENZ has set up good image in the industry and won the extensive recognitions and praises from users. Nenz's product lines cover different provinces and municipalities throughout China along with more than 1,000 domestic franchisers. In 24 countries worldwide, NENZ has built up the fundamental sales network. We believe, in the coming future, products made by NENZ can be found in global top-level chain stores and professional tool dealerships.
Innovation is the core concept for reform and the primary motivation for breaking through traditions.
Those people who have strong power and pioneering innovation will win the future
We believe, as long as we adhere to the enterprise's concept of "honesty, high efficiency, innovation and sharing", future belongs to us!
We firmly keep in mind the enterprise mission - "becoming the Chinese most professional power tool company"!
Through constant innovation, R&D and manufacture, we will build up NENZ brand into the world-class brand in the power tool industry!
Open up a brilliant future ---- NENZ Technology!
LG Sigma Elevator Spare Parts, LG Elevator Spare Parts, Sigma Elevator Spare Parts
Sigma Elevator Company is a subsidiary of Otis Elevator Korea (OEK) in South Korea for all overseas/export markets. It was founded in 2000.
Starting in 1968, "Goldstar" elevators, and later on, "LG" elevators, were counted among the world's top elevator brands. With the beginning of this new millennium, that legacy lives on through the birth of "SIGMA" elevators.
SIGMA Elevator Company will continue on with its mission of supplying elevators and escalators to more than 50 nations worldwide through its global network of 11 sales companies, 2 offices, and 52 agents or distributors.
SIGMA Elevator Company is dedicated to providing its customers with the best quality products and services. SIGMA elevators feature unmatched safety, ride comfort, and modern design. SIGMA escalators and moving walkways are held to similar safety and comfort standards and are integral parts of our modern urban aesthetics.
Changwon factory, Korea, the main factory of SIGMA Elevator, has long been a well-established name in the global elevator industry. SIGMA`s Dalian factory in China produces elevators & escalators to meet the demands of the local and worldwide markets as well.
SIGMA Elevator Company is committed to increasing customer value through a sharp focus on product innovation and customer satisfaction. With technology developed over the past 30 years, an enduring innovative spirit, and enthusiastic attitude towards providing customer value, Sigma Elevator Company stands by its product and service lines with confidence.
Sigma currently has businesses in more than 75 countries worldwide, and subsidiaries in five countries; Hong Kong (China), Vietnam, Thailand, Malaysia and Singapore.
In the United States, Sigma elevators were distributed by CemcoLift, which was a historic elevator company bought by Otis and based in Hatfield, PA. However, in 2012 CemcoLift has gone bankrupt and replaced by a new company called Minnesota Elevator Solutions.
It's headquarter, factory and testing tower are located in Changwon, South Korea, which are also operated by Otis Elevator Korea. It also has a secondary factory in Dalian, China, opened in 1998 to meet demands on Chinese elevator market.
In 2014, Sigma had a partnership with EXPRESS Elevator Co., Ltd., an elevator company based in Suzhou, China as well as a subsidiary of Otis. In 2016, Express/Sigma opened their headquarters in Suzhou, China
LG Elevators was the elevator and escalator division of LG Electronics. It was acquired by Otis in 1999 and was later known as LG-OTIS Elevator Company.
LG changed its name from GoldStar in 1994 after GoldStar merged with Lucky Chemical. In 1999, it was acquired by Otis Elevator Company, later known as LG-OTIS Elevator Company from 2000 until 2003, when it was renamed to OTIS-LG Elevator Company. Later in 2006, OTIS-LG was again renamed to Otis Elevator Korea.
LG-OTIS Elevator Company (later OTIS-LG Elevator Company then Otis Elevator Korea) was a joint venture company between Otis and LG Electronics` elevator and escalator division, LG Elevators in South Korea. It was formed in 2000. The brand was renamed to OTIS-LG Elevator Company in 2003 and later Otis Elevator Korea in 2006, where it is currently known as that in South Korea
LG Sigma Elevator Spare Parts, LG Elevator Spare Parts, Sigma Elevator Spare Parts
CEP Elevator Products ( China ) Co., Ltd. , https://www.zjelevatortravelingcable.com