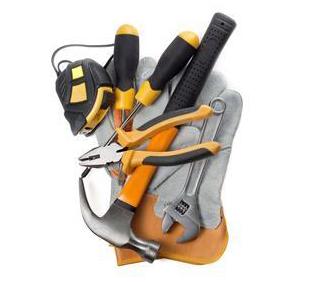 In the face of the development of China's hardware companies into the market of small towns, it is also necessary to see the problems existing in several industry markets. In the future development, the hardware tool industry will explore new ways to create a rural market. The huge market development space will make the industry very optimistic.
First of all, because the rural market is highly fragmented, cultural differences are large, and local living habits and natural environments are very different. Therefore, they have very different requirements for home decoration. Not only do they differ from cities but also vary from country to village. In view of this situation, companies must study Their living habits, and based on their characteristics, develop products that adapt to them, for example, they need to have piling rooms to place production tools, various debris and food and the like, due to differences in the use of the environment, on the tiles The wear resistance and other characteristics will have special requirements. Only by understanding them and designing their favorite products will they be welcomed by the market.
Then it is to establish a sales network. Hardware tools companies must not apply the rural market to the sales model of cities. Since the countryside has a large area, it is necessary to develop a flat sales network, and companies must set up specialized leadership organizations to organize research into the market and formulate strategies for the development of rural markets. And training sales staff, this is a long-term action related to the survival of enterprises, any short-term behavior is doomed to failure.
It is a big trend for hardware tools to develop the township market with great potential, and it is also a fertile land for training brands. However, opportunities and challenges coexist, and only companies that use hardware tools to the countryside as a development strategy are not expedient measures to survive the crisis. Reforming the organizational structure of an enterprise, investing resources in research, formulating new operating models, cultivating talents, and organizing strengths for implementation can seize the opportunity and become successful.
Rivet Nuts are a kind of nuts which just have half-thread in the barrel . The raw material is carbon steel or stainless steel(304/316). This nuts can offer higher retention than a standard T-Nut when we insert them to the connected materials .
This kind of rivet nuts are widely used for wood,furniture,plastic etc.It can be made customized according to drawings or samples.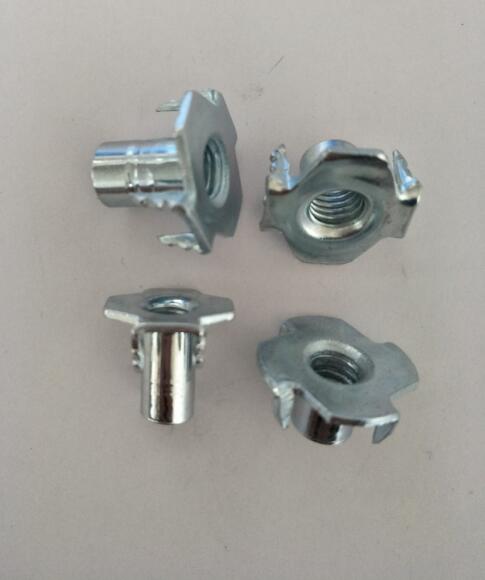 Hebei Xinyu Metal Products Co.,Ltd is a ISO9001 cerificated enterprise,which specialize in
manufacturing and exporting Furniture Nuts .Product including
Wing Nuts , Hopper Feed T Nuts , Propeller Nuts , Weld Nuts , Pallet Nuts , Locking Nuts ,Rivet Nuts, Doggie Tooth Washers , Steel Stamped Parts , Hopper Feed Rivet T Nuts , Metal Stamped Parts ,
T-Nuts For Cliff-Climbing,Furniture Nuts, Tee Nut For Rock Climbing holding, Insert Tee Nut ,Middle steel Zinc Plated Stamping Wing Nut, Auto Flat Plane Weld Nuts ,
Automobile Spot Welding Nut,Customer-Made Metal Stamping Parts, Cold Heading Tee Nuts ,Stainless Steel Butterfly Nuts, Furniture Eccentric Wheel , Cam Lock Furniture Nut .
Our key strength are custom made special fasteners according to drawing or sample .We have longer and stable business relationship with well-known companies from American, Poland,Germany,French and so on.In the future ,xinyu will continue focusing on innovation special designed products,becoming your most trusted partner.

Rivet Tee Nuts
Rivet Nuts,Carbon Steel Riveted Nuts,Stainless Steel Riveted Nuts,Riveted Nuts For Wood
Hebei Xinyu Metal Products Co.,Ltd , http://www.t-nuts.net